Virtual Assistants (or VAs) perform many different tasks for their clients. They do everything from proofreading to helping their clients provide great customer service to web site design and web site maintenance to setting up teleclasses and sending out newsletters and many more.

Virtual Assistant gig services that can be done on FIVERR are;
Data Entry, Copy Pasting, Email Handling/Marketing, Domain Research, Web Research, PDF Conversions, Data Collection, Admin Support, translation, transcript and any additional VA tasks within the remit of that specific niche.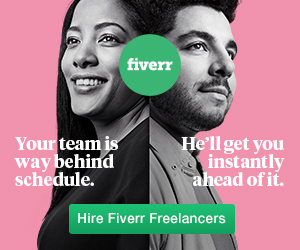 Since virtual assistants perform all these tasks from their own offices, a virtual assistant business is a perfect business to promote online. Here are top 5 tips for you, whether you are just starting a new virtual assistant practice or you are a seasoned VA:
Find A Target Market For Your Virtual Assistant Business. There are too many virtual assistants who are just starting their own businesses and take on everyone as their target market. While it might be tempting to say that everyone is your target market, finding a smaller target market will help you create a better marketing message, get clients faster, and ultimately, succeed with your business.
Have A Professional Web Site. Since you are offering professional virtual assistance services, it is only fitting that your web site has a professional image.
Prospecting; Start contacting current and or previous employers, colleagues on social media who may know someone or have a friend or family in need of help for particular ad hoc or long term projects. Utilize Social media platform including LinkedIn.
Direct prospecting; Finding, researching, qualifying and then contacting people you would want to work with. This is by far one of the the most successful method anyone can use to get to get their own clients.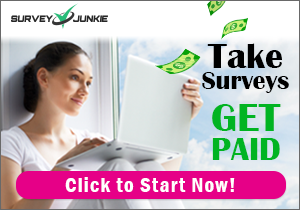 Make sure that your web site has a professional look and feel and creates a good first impression for your potential customers.
Explain What You Do. Not everyone is familiar with the term virtual assistant. Make sure that you explain what it is, and what services you provide. Telling your prospective clients about your services will make it easier for them to understand what you do.
Drive Traffic To Your Web Site Using Article Marketing. Article marketing is a great way to show your expertise and promote your virtual assistant business. When you publish articles, each one of your articles comes with a Resource Box. The Resource Box contains information about you and your business.
However, the most important thing that the Resource Box contains is a link back to your web site. Websites and blog owners who reprint your article include your Resource Box with a "live" link back to your web site. Thus, your articles help you generate a unidirectional (one-way) links to your website. These unidirectional links are great for driving more traffic to your website.
Get a Blog and Start Blogging. A business blog is an excellent tool to toot your own horn, let the world know about your virtual assistance business, as well as your services, and tell your target customers why they should do business with you, rather than your competitor.
A business blog is also a great tool for attracting potential customers to your blog and your website.
Many companies hire VA where you can still perform job tasks at home on your own time in the most effective way. The benefit of being a virtual assistant is that you can work at remote locations anywhere in the world, avoid the daily commute and also spend quality time with your family.
Here are a few companies that hire virtual assistants:
To get started with working as a virtual assistant, you need:
A reliable computer with high-speed internet
Typing skills
Knowledge of how to research and find information online
An understanding of basic programs Google Suite and Microsoft Suite
A working phone (if you need to communicate with clients via phone)
Excellent communication skills
A willingness to learn and the ability to catch on to tasks and directions quickly
Good time management and effective Administrative Skills
You can use the above tips to take your virtual assistance business to the next level. Internet is a great place to promote your business and find clients – make sure you use Internet marketing techniques to promote your virtual assistant business.